Agenda

Address in Vianen: One in None Sacha Center, Rietkamp 69, 4133 CS Vianen
Address in Rossum: Sacha Kripa, Tramweg 11, 7596 NA Rossum (OV)


2017
2017-07
5
Satsang
20:00

Vianen

8
Satsang
20:00

Rossum

9

Gurupurnima

celebration

from

11:00 am to about 4:00 pm.




Please all bring something for the joint pot luck lunch.

11:00 -
16:00

Rossum

12
Satsang
20:00

Vianen

19
Satsang
20:00

Vianen

22, 23
Satsang
20:00

Rossum

28, 29
Satsang
20:00

Rossum
2017 July, 23 - August, 6
Summer Retreat in Sacha Kripa
with Jivanjili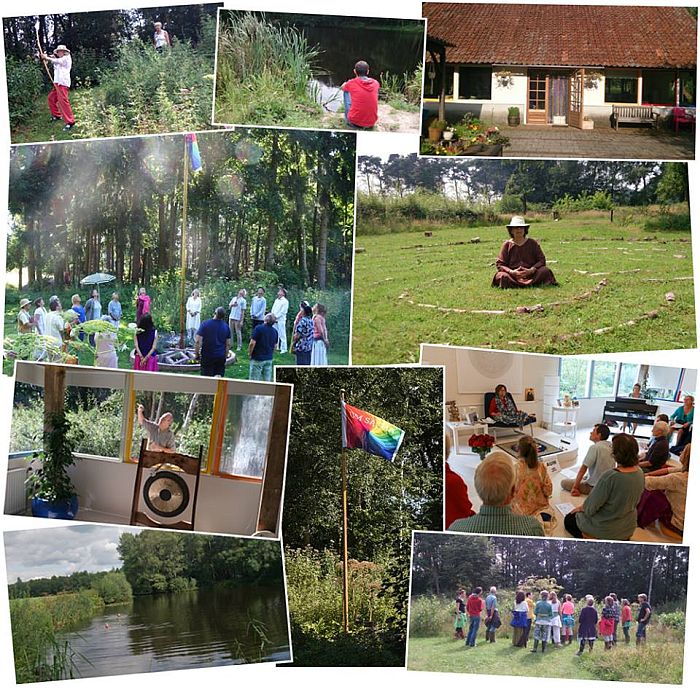 A time of stillness, joy, purification and insightfulness
in the pristine nature of Sacha Kripa.
Our time together will be quite spontaneous and Jivanjili will offer
satsangs and intensives throughout the three weeks.
It is possible to come for one or two weeks.
Arrival and Departure always on Sunday
For info and booking: email Prashanti
Sami and Quillaume's profound resonance/light offering in the first week of the retreat
Several Sweatlodge ceremonies will be held during the summer retreat at Sacha Kripa. These ceremonies will be skillfully led by Manu Brouwer in the tradition of the Lakota Indians.
The resonance sessions and sweat lodge ceremonies are also open to those that do not participate in the retreat. Please contact Prashanti for possibilities.
2017-08
4, 5
Satsang
20:00

Rossum

11, 12
Satsang
20:00

Rossum

30
Satsang
20:00

Vianen
2017-10
4
Satsang
20:00

Vianen

6, 7
Satsang
20:00

Rossum

8
Intensive 'Turning the key'
For info and booking: email

This email address is being protected from spambots. You need JavaScript enabled to view it.

11:00 -
17:00

Rossum

11
Satsang
20:00

Vianen

18
Satsang
20:00

Vianen

24, 25,
26, 27

Satsangs in

Paris



Forum 104
104 Rue de Vaugirard
75006 Paris
Room Nymphea

Info and contact: e-mail

This email address is being protected from spambots. You need JavaScript enabled to view it.




19:30 -
21:30

Paris